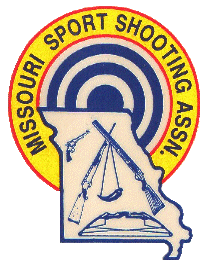 MSSA Business Partners
Listed below are businesses which purchase advertising space in The Missouri Shooter, affiliate with MSSA, or make contributions to the Association. Websites for business on this page can be reached by clicking their links. MSSA encourages our web page visitors to do business with these MSSA supporters. As with the MSSA newsletter, MSSA retains the right to refuse to list any business we feel is contrary to the interests, purposes and objectives of our Association and its members. For rates or other information on advertising in The Missouri Shooter, contact Editor, Mitch Peters. For information on listing your business on this MSSA Business Partners web page, contact MSSA Webmaster, Melissa Mata.
MIKE'S GUNS

(Formerly Kevin's Guns)

1964 Old Highway 94 South

St. Charles, MO 63303

Phone 636-949-8764

Buy, Sell, Trade, Consignments and Special Orders

GRAF'S RELOADING

Mike Graf - Owner

923 South 5th

St. Charles, MO 63301

Phone 636-946-7468

New & Used Guns * Ammo * Buy, Sell, Trade

Missouri's Finest Specialty Weapons Purveyor

4025 Old Highway 94 South, Suite H

St. Charles, MO 63304

Phone 636-928-1511

AR-15 CMP Accessories, Parts and Upgrades

HUNTER'S MODULAR CONSTRUCTION

Butch & Penny Hunter

210 Lion's Estate Drive

Joensburg, MO 63351

Supporters of the 2001 MSSA Smallbore Rifle Camp

(Formerly Mid City Guns)

10902 St. Charles Rock Road

St. Ann, MO 63074

Phone 314-739-0399

Buy, Sell, Apprise; Antique, Vintage and Modern Firearms

Home Equity Loans - Cash for Any Purpose

Call Anytime 24-7

1-800-295-LOAN (5626)

The NEW way to get the BEST RATES and NEWEST PROGRAMS from NATIONAL LENDERS
MSSA asks you to support those who support MSSA!
MSSA Homepage Board of Directors Committee Chairs Corporate Bylaws Membership Application